Now enjoy FREE Ground Shipping on all pans under 46" in the contiguous US!
×
Water Heater Pans
Water heater drain pans are made to divert the leaking water to a drainpipe and away from your belongings. No matter what model is found in your home, Killarney Metals offers a wide variety of stock water heater pans and can create custom water heater pans to your specifications.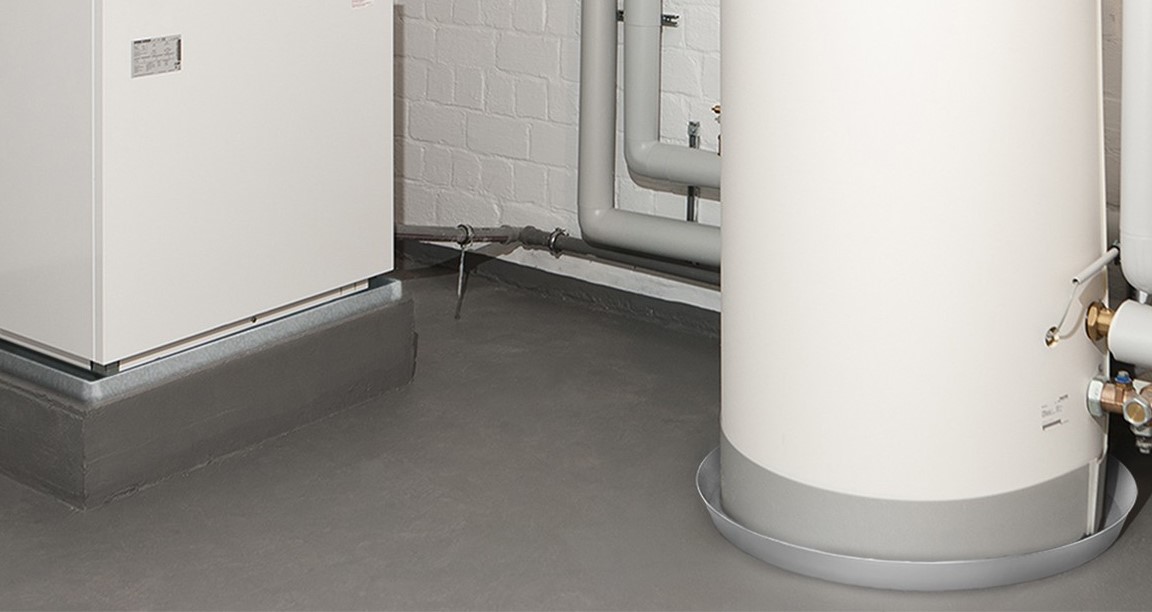 American-Made Water Heater Drip & Drain Pans
Whether you have a gas or electric water heater, it's undoubtedly one of the most important pieces of equipment in your home. However, many of us don't pay any attention to our water heaters until something goes wrong. A leaking water heater can flood a house, destroy flooring, walls, furnishings, and anything else that gets in its way.
Our water heater pans are designed to fit all of the common water heater types, including storage tank water heaters, tankless (on-demand) water heaters, and heat pump (hybrid) water heaters. Use our water heater pan sizing guide if you're not sure which is right for you.
Do I need a water heater pan?
Water heater drip pans and drain pans are often required by local plumbing codes. Even if they aren't required in your local area, it's still a good idea because water damage always costs more than a water heater pan. Worse yet, if water damage causes mold to form, you could be spending thousands on repairs to your home. Water heater pans help to prevent mold damage.
Installing a Water Heater Drain Pan is an investment that pays high dividends whenever it may be needed - don't go cheap when it comes to the protection of your home. Invest in a high-quality, metal water heater drain pan from Killarney Metals today!