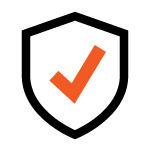 Company Security Policy:
We take the security of your personal information very seriously. When you enter sensitive information such as credit card numbers or other personal information on our registration or order forms, we encrypt that information using secure socket layer technology (SSL).

Your sensitive information is safe with us. We follow generally accepted industry standards to protect the personal information submitted to us, both during transmission and once in processing. 
When shopping on the Internet, limit your online shopping to Internet merchants, such as KillarnyMetals.com, that have sites equipped with Secure Sockets Layer (SSL) technology. SSL prevents unauthorized people from intercepting your data. As you use browsers that support SSL, such as Netscape Navigator or Internet Explorer, your transactions are secure. These browsers show a symbol in the status bar, such as a key or lock, when you are on a site that uses SSL. Never enter your credit card information on a web site form that does not display one of these symbols in the status bar. 
Another good practice when dealing with Internet commerce is never to include your credit card information in response to emails that ask you for this information. We will never send you emails of this nature. If you receive emails asking for this type of personal information, please forward them to our email at customerservice@killarneymetals.com so that we can be aware of any fraudulent emails. 
If you have any questions about security on our web site, you can send us an email or contact us.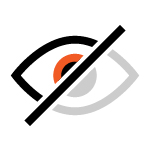 Company Privacy Policy:
Killarney Metals respects your privacy and confidentiality. This is our simple statement to let you know that we are committed to securing and keeping private your personal property. 
Your contact information will not be shared outside our company unless it is in connection with completing your requested production.  Conditions where information may need to be shared include, but are not limited to, shipping orders, to comply with legal proceedings if necessary and third party pricing.
We will need to receive your contact information when you send us an RFQ, order product, open trouble tickets, give us suggestions on service, or other times involving customer - supplier interaction.
We will make every attempt to keep your personal information private.  However, there can be no guarantee that we will succeed every time.  When submitting your personal information, you will take a risk, the same risk you take when supplying your information to other websites.  By using our site and services you acknowledge that you are aware of that risk. 

If you have any questions please let us know.  This policy was updated April 1, 2015.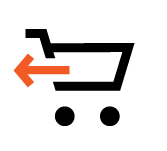 Shipping & Return Policies:
Large quantity orders, large size stock, custom pans, and specialty pans may need to ship via freight carrier and will be subject to freight charges. Freight shipments are a minimum charge of $200. Expedited shipping options are available at an additional cost. In-stock orders typically ship out within 24 business hours. Delivery times will vary depending on item availability and destination. Please note that orders for custom products have a 3-6 week lead time. For any order specific questions or for shipping cost and delivery estimates, please call us at 704-755-8002 or email us at customerservice@killarneymetals.com.
Killarney Metals will accept returns based on the following criteria: 

Killarney Metals is committed to customer satisfaction. If your items are damaged, incomplete or defective, a request for a return or refund must be made within 7 business days of the original date of receipt. In the event of an error on our part, we will do our best to ensure returns are handled quickly and fairly. 
Stock items are returnable for any reason. Our Returns Department must be notified of all returns. Items must be returned within 30 days of original date of receipt. No returns will be accepted without notification. In order to provide excellent customer service, a return authorization is required to return merchandise. If a return is received without prior return authorization the shipment may be refused and/or returned to you at your cost. Thank you for helping us provide you with the best service possible. There is a 25% restocking fee unless you reorder in which case the fee is waived. 
Packaging and Sending Returns
Once you have your Return Authorization Number and a return address, carefully repackage the item in its original condition, including all original packaging and materials (manuals, accessories, etc.). Write the Return Authorization Number on the outside of the shipping package. Do not write on the product packaging. Please package the item appropriately for shipment. Send the product to the return address using your preferred shipping method. If possible, save your tracking number and track your return to make sure we receive it. 

It is important that adequate packaging is used to return your product.  If damage happens in transit, this may affect our ability to accept the returned product. Once received by our Returns Department, Killarney Metals accepts full responsibility for all merchandise. We are not responsible for damage during shipment, loss or theft before the merchandise is in our possession. For valuable items, you may wish to insure them to cover replacement costs in case the package is lost in transit. If a product is being returned as new, but has clearly been used or damaged prior to its return, we reserve the right to refuse refund completely. 

Return Restrictions
Customized and made to order items as well as drip pans that have been altered in any way are not returnable. 

Return Reasons
If you ordered the item incorrectly, or change your mind about an item, we will refund the purchase price of the unopened, stock item, less shipping costs and 25% restocking fee (Note: Made to order items are not returnable). You will be responsible for the cost of returning the item to Killarney Metals. If we sent you a defective item, an incorrect item, or it was damaged in shipment, we will arrange for the merchandise to be returned. If your order is incomplete please contact us within 2 business days and we will investigate and, if necessary, process a replacement. 

Processing Refunds/Replacements
As soon as we receive your returned items, we will inspect and process the items. Replacements and refunds are normally processed within five to seven business days. Allow one to two weeks to receive replacement merchandise. 
Cancellations
Orders cannot be cancelled once submitted. Due to our commitment to process orders quickly, once the checkout process is completed our warehouse is immediately notified to pick up the order for shipment. The cost of return shipping will be deducted from any refund for refused shipments of undamaged products return to shipper. 

Please contact us regarding any questions about this policy.