Water Leak Alarms
Killarney Metals is proud to manufacture high-quality drip & drain pans to help home and business owners prevent costly water damage. However, even with a proper drip pan, overflow can still occur -- that's why we developed the cutting-edge Leak Alert Device (LAD)™.
Product selection
SKU:

KM-05163
Dimensions: 2.75x0.78x0.95
In Stock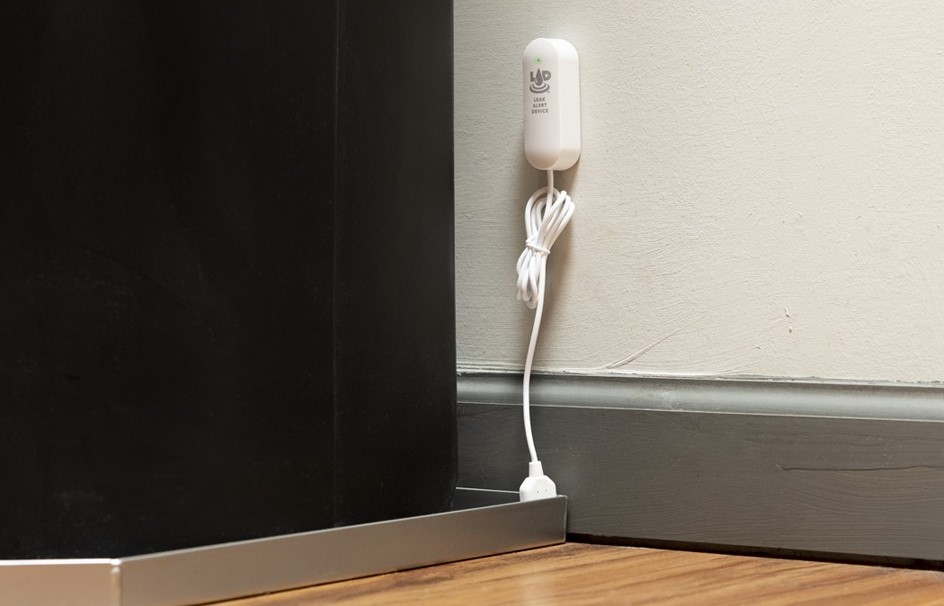 Our Water Alarm Works on Wifi


The LAD™ is a modern water leak alarm system that immediately notifies you if water begins to leak into your containment system. This water leak sensor can protect your home from water damage, mold buildup, and other costly issues.
Most water alarms on the market will alert you via a noise similar to smoke or carbon monoxide detectors which are found in almost every home or business. At Killarney Metals we understand that you cannot be home at all times. Our water alarm works over wifi so you can be notified wherever you are. Simply install the leak alert device, and download the TuyaSmart app on the App Store or Google Play.