Now enjoy FREE Ground Shipping on all in-stock pans under 37" in the contiguous US!
×
Sink Drip Pans
Leaking plumbing under a sink, leaks from disposals and leaking cleaning materials cause damage to cabinets and flooring. Prevent damage by simply installing one of our heavy-duty under sink drip trays. Our under sink drip pans are easily installed in minutes, allow for easy cleaning, and come with a no-leak guarantee.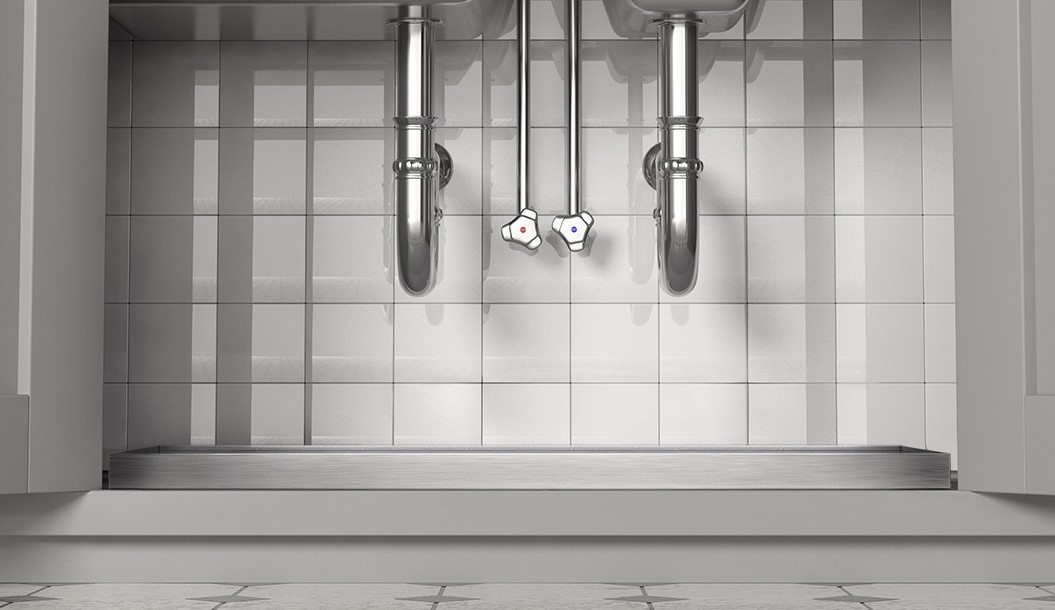 Under Sink & Camper Sink Pans

The environment under a kitchen or bathroom sink is prime for unnoticed leaks, mold, and damage. A wood cabinet with exposed plumbing that gets checked about every few months is an expense waiting to happen.

Our Under Sink Liner Trays are Built to Last


Many of the inexpensive under sink liner trays are made from plastic, rubber, and paper products. Skip the big-box store and make sure your cabinetry is truly protected.
At Killarney Metals, all of our under sink drip trays are made from stainless and galvanized steel. We also have aluminum and raw steel drip pans available and can create a custom under sink drip tray to your exact specifications.