Wear. Wait. Wash. Wander!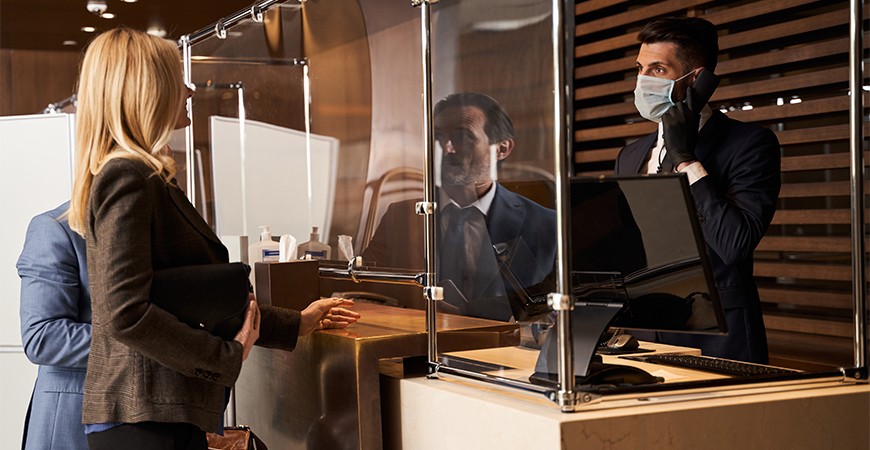 Posted on
09/30/2020
by
134
Hotels are cleaner and safer NOW than ever before. The policies and procedures implemented by the hospitality industry during the coronavirus pandemic aim to keep their guests and their employees healthy and safe throughout 2020 and beyond. While we WEAR a mask over our nose and mouth -- WAIT six feet apart -- And WASH hands often (or use hand sanitizer) -- Why not finally take some time to WANDER? Most health experts agree, that as long as travelers take the necessary precautions, closer-to-home vacations in relatively uncrowded spots are fairly low risk. 
The "new normal" of healthy measures hotels are making, can reassure guests and hospitality staff of the lodging industry's ongoing commitment to cleanliness and safety. Hotel guests and staff will notice an increase in the frequency of cleaning hotel common areas, new hand sanitizing stations outside elevators and around potential gathering areas, specialized products for surface wipedowns, and an emphasis for training teams in protective protocols.
More specifically Hilton Worldwide launched its "CleanStay" program, with contact-less check-ins and more rigorous cleaning practices based on advice from the Mayo Clinic. And Marriott International convened its "Cleanliness Council," to help overhaul its standard housekeeping practices. The American Hotel Lodging Association (AHLA) also issued enhanced cleaning and safety guidelines to its more than 27,000 members. From chain motels, to boutique hotels, to VRBO's to Airbnb's, we've personally noticed "clean seals" on the lodging front door upon check in (as well as high touch items within rooms), pre-packaged breakfast items & room services vs. buffets, contactless house cleaning/supply drop off, public high-traffic areas (desks, fitness centers, pools, touch surfaces) being cleaned more frequently, masks required by guests and staff in hotel common areas, digital concierge services, re-arranged seating areas, as well as signage to remind about social distancing, 
Safety and cleanliness are the new accessible luxuries that all travelers and hotel staff deserve! Killarney Metals has the needed solutions for all facilities in the hospitality industry. Check out our NEW simple and economical hospitality pans here and learn more at KillarneyMetals.com or call toll-free (877) 801-7417 8:30 AM - 5 PM EST, Monday through Friday for assistance.