National Pet Month: How to Choose the Best Crate Tray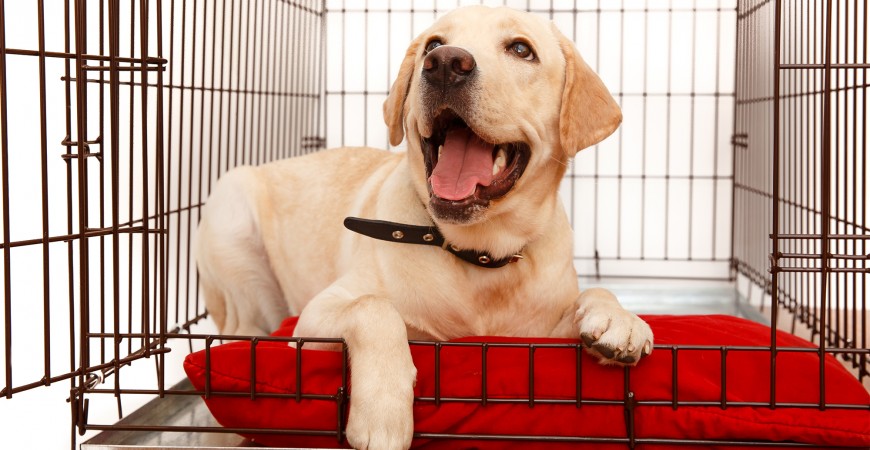 Posted on
04/29/2020
by
288
Celebrate National Pet Month with Killarney Metals this May! National Pet Month is an annual observance of the benefits that pets bring to our lives (& vice versa) plus, aims to promote the advantages of pet ownership, raise awareness of the role & value to society of working companion animals, & supports pet adoption efforts.
Pet owners already know the overwhelming benefits to having a crate that their animal can call their own. However, how much thought goes into the crate tray? A pet crate will never be complete without an equally reliable pan. A pet crate tray should do several things well, including floor protection from moisture, dirt, pet nail scratches, etc. As National Pet Month kicks off in just a few days, Killarney Metals offers the following helpful TIPS now, plus 3 key things to look for when selecting an ideal pet crate pan!
1. Size
Whether you are purchasing a pet crate replacement tray or getting a pet crate pan for the first time, one of the most important things to consider is its size. The size of the pan should be proportional to the size of the crate or pen that you plan or have already purchased. Bear in mind that even just a ½" difference when it comes to the size of the tray, means that you may not be able to use it with your crate. Always double check the measurements of your pet crate first.
2. Materials
Pet crate pans can be made of various materials, but most often they are composed of plastic or metal. Although polypropylene & ABS plastic are fairly sturdy - if you have a pet that is an aggressive chewer, you may want to consider getting a metal pan to prevent cracks & your pet choking on plastic pieces. Also, stainless steel pans & galvanized steel pans are a good choice as they will last longer & are rust resistant. When choosing metal, be sure to purchase a tray with hemmed edges to prevent any sharp corners on your pet's pan. Remember, your pet's safety should always come first.
3. Easy to Clean & Ease of Use
Since pet owners will be required to clean & change their pet's tray, always select a pan that is very easy to maintain. Opt for a tray with a deep lip to prevent any fluids from spilling over. A water resistant tray is also an important consideration because it will need to be washed periodically & able to dry quickly.
Killarney Metals manufactures durable, American made pans -- complete with the No Leak Guarantee -- in a wide variety of in-stock sizes & finishes (as well as custom sizes & finishes) to meet your needs. From a metal dog crate tray to a pan for a rabbit, kitten, & more, be sure to check out KillarneyMetals.com or call toll-free (877) 801-7417 8:30AM - 5 PM EST, Monday through Friday for assistance.