We Came, We Saw, We Conquered: Design & Construction Week 2020!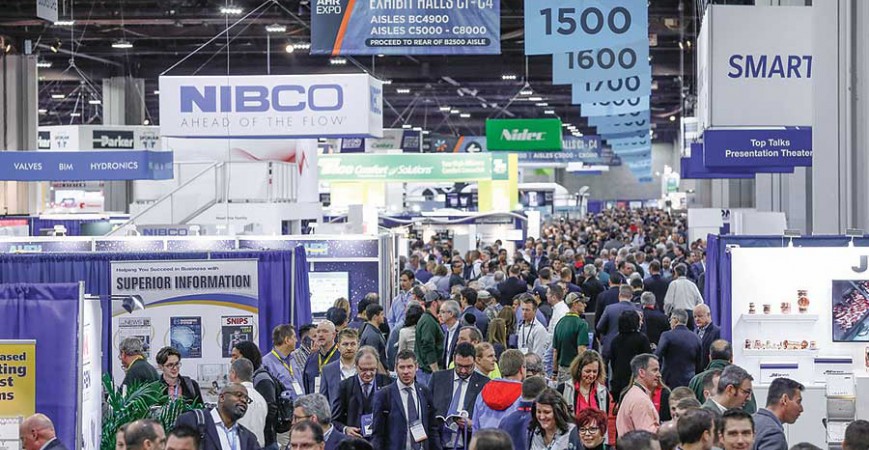 Posted on
03/05/2020
by
273
Killarney Metals kicked off this year in a big way by exhibiting for the first time at the National Association of Home Builders - International Builders' Show (IBS) during 2020's Design & Construction Week (DCW). DCW features the co-location of IBS & the National Kitchen & Bath Association - Kitchen & Bath Industry Show (KBIS).
This event brought more than 90,000 residential design & construction industry professionals to the Las Vegas Convention Center & featured 150 education sessions in combination with 2K+ exhibits spanning more than one million square feet of indoor & outdoor exhibit space. This annual mega-event is a must attend for anyone involved in the construction & design industries.
DCW 2020 got underway with baseball legend, turned business powerhouse, Alex Rodriguez as opening speaker. HUD Secretary Ben Carson was also in attendance at IBS sourcing innovative building products to help America tackle housing affordability. Race car driver/entrepreneur Danica Patrick spoke at the 2020 NAHB Meeting of the Members. DCW 2020 wrapped with the IBS Closing Concert featuring Grammy winning rockers, The Doobie Brothers. From new products to informative education sessions, to special guests, to networking events, Killarney Metals was thrilled to exhibit & KNOW the SHOW!
Killarney Metals brought our spill containment headliners to DCW 2020: Washer Drip & Drain Pans, AC Pans, Ice Maker Pans, AC pans, & traditional Water Heater Pans in our full complement of sizes/materials. Our company, our exclusively Made in America products, & our No Leak + Guarantee received an incredibly warm welcome at the show, with unparalleled excitement around the newly released Wall Mounted Tankless Water Heater Drain Pan & patent pending Open Front Trench Drain Pan.
Innovations - that is what Killarney Metals & DCW is all about! Plan to CATCH IT ALL - Design & Construction Week, NAHB International Builders' Show, IBS, & KBIS for 3 days of networking, education, & exhibits at the Orange County Convention Center in Orlando, FL - February 9, 10, & 11, 2021. Registration opens September 1, 2020. Veni! Vidi! Vici!
*photo courtesy of pmmag.com