"Our washing machine drain pans are probably the best cost savings measures we have ever had in our home."


Killarney Metals recently got a call from one of our customers about something that is near and dear to our hearts.  We enjoyed their story so much that we asked them to write it all down so that we could share it with other users on our website.  Consider this a case study on how a simple drain pan can save your home.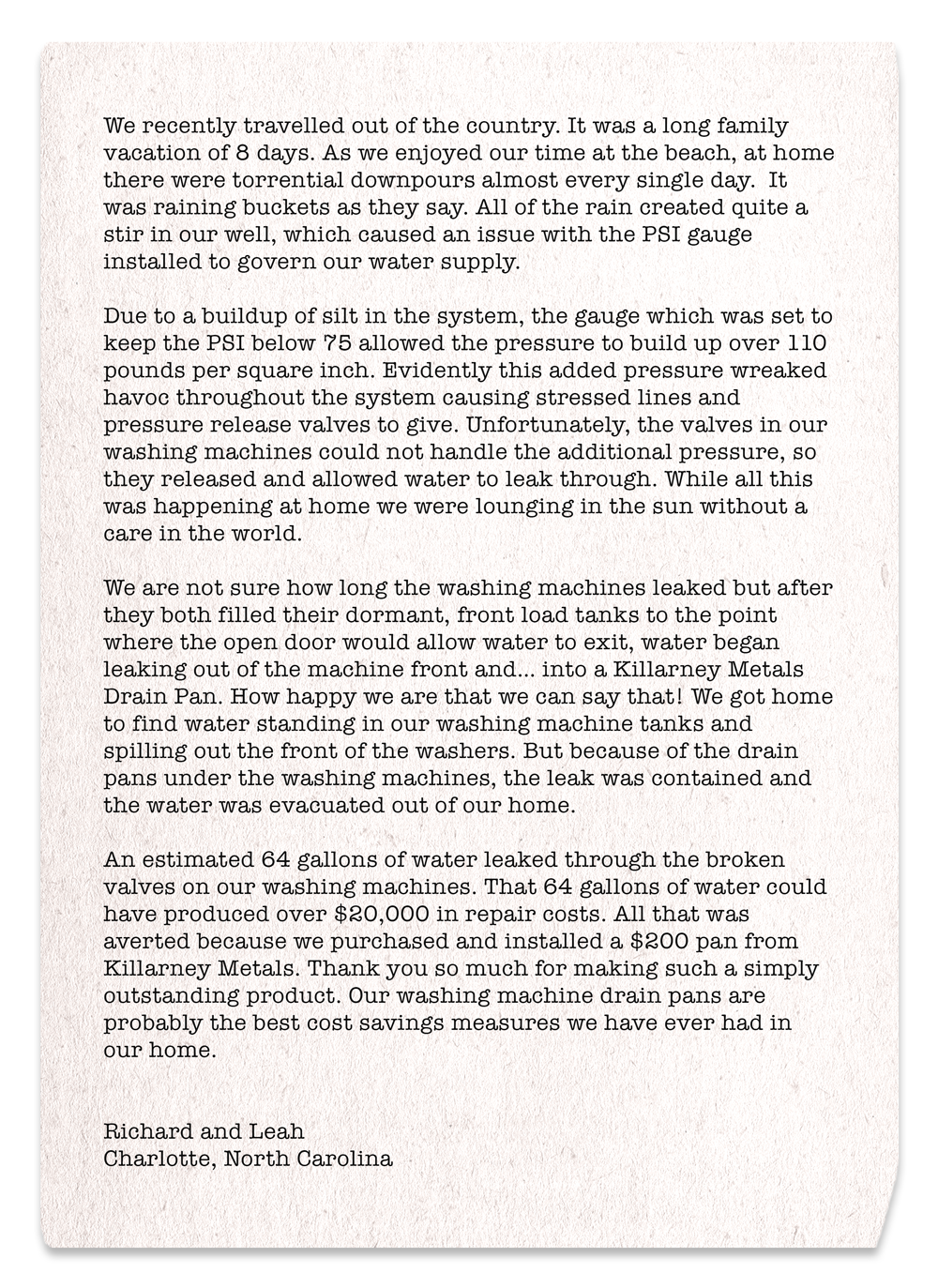 We so much love this story!  We hope you enjoyed it as well.  If you would like to purchase the "best cost savings measure" available for your home, check out our Washing Machine Drain Pans here.  Also, feel free to contact our helpful staff at 877-801-7417.