The 5 Best Plastic Drip & Drain Pans (Ratings/Reviews)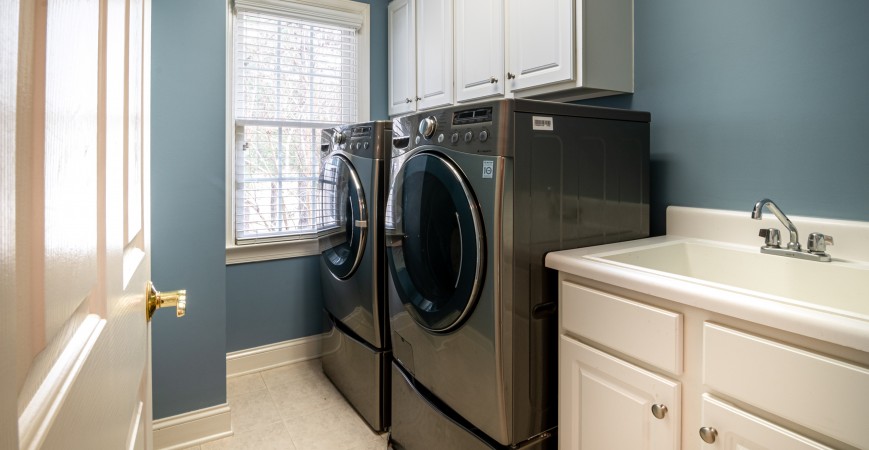 Posted on
03/03/2021
by
1408
The 5 Best Plastic Drip & Drain Pans (Ratings/Reviews)
It's no surprise that the vast majority of drip and drain pans - or trays, as they're commonly referred to - are made from plastic materials.
Plastic is light-weight, easy to store and ship, and sold at incredibly low prices. Because of this, there are dozens of options for consumers that are looking for an inexpensive spill containment solution.
Available with or without a drain hole, these pans and trays are intended to catch and divert spills from washing machines, water heaters, ice makers, refrigerators, and other home or commercial appliances. Other common uses for plastic drip & drain pans include collecting oil and transmission fluids in automotive applications and catching excess condensate produced within HVAC units.
For temporary spill containment and low-stakes leak prevention, plastic trays are a great option. Any type of protection from appliance leaks is wise, and plastic pans are certainly going to be the cheapest option when compared to pans made from stainless steel, galvanized steel, or aluminum.
Before making a decision on which type of plastic pan to buy for your particular application, check out our list of the five best companies to buy a plastic drip or drain tray from:
Camco
Virtually anywhere you can find a plastic washing machine pan, you'll see Camco products. They sell pans in most common washing machine sizes and feature punchable drain holes in multiple configurations.
Camco's products are made right here in the United States, and they've been in business for more than 50 years!
Funnel King
Funnel King's bread and butter is the plastic oil drip pan. Their oil drip and drain pans are a favorite of DIY mechanics and anybody else looking for a cost-effective way to capture oil and other automotive fluids.
With various designs and sizes, there's a plastic oil drain pan from Funnel King for almost any automotive spill containment application.
Engineered Components & Packaging
ECP sells a wide variety of plastic drip pans and trays. Their pans are often used under mini-fridges and coffee makers in hotels that require hundreds of pans and want to keep the overall cost low.
You can also trays made out of molded pulp and foam from ECP. Their products are designed to serve the medical and manufacturing industries, among others.
Eastman
Eastman makes a huge line of fittings, valves, and drain/supply lines for various gas & water applications. Naturally, they offer a plastic washing machine pan with punchable drain holes as well.
Their plastic washer drain pans come in a few standard sizes for both standard and stacked washer units.
Diversitech
A reliable option for HVAC repair techs and DIY A/C fixes, Diversitech has a nice variety of plastic condensate drain pans. These pans come in an assortment of sizes to ensure a fit with most major A/C units.
Diversitech also offers various HVAC pans with risers built in to accommodate specialty installs.
All of the above are solid options when seeking a functional, cheap, plastic drip or drain pan.
Consider Investing in Higher-Quality Leak Protection
While plastic pans and trays can be adequate for temporary spill containment and light-duty applications, there are vastly superior options available for those who are seeking long-term protection from costly water damage.
Killarney Metals manufactures a wide variety of spill containment solutions in high-quality cold-rolled steel and aluminum. All of our metal drip and drain pans are made in America and backed by our NO LEAK+ Guarantee, giving you peace of mind that they won't ever crack, break, or dry-rot, and leave your home or business exposed to damage or the possibility of personal injury.
With over 200 in-stock and made-to-order options, and the ability to manufacture custom solutions, we've got you covered.
More information & resources: