Critical Safety Review: Spill Containment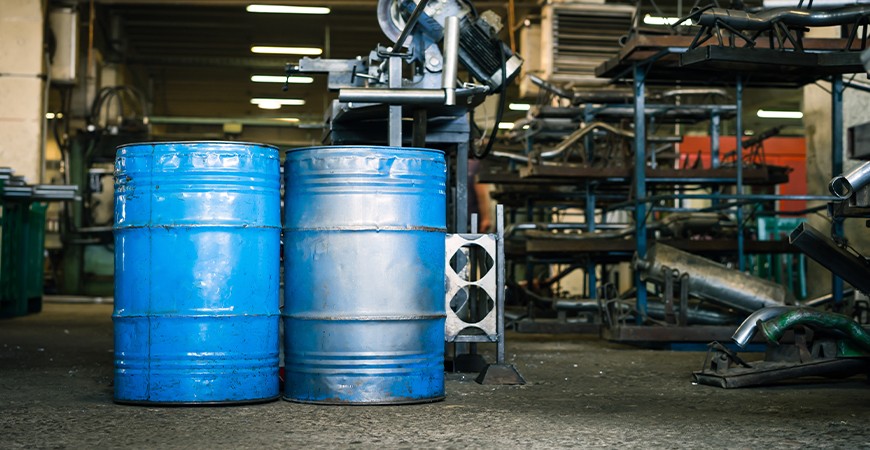 Posted on
02/09/2021
by
662
Critical Safety Review: Spill Containment
Spills happen! Hazmat spills can be devastating in terms of cost, employee safety, and environmental impact - so it's important to take the best measures possible to hopefully avoid and ultimately control any potential spill. One of the most effective and easy-to-use tools that can counteract the risk of a spill is a containment platform unit. The concept is simple but powerful in terms of protection, and it is widely used in factories, plants, and warehouses today. Here are four reasons why.
As 2021 progresses the new Presidential administration will be exponentially more focused on environmental protection. Recent legislation about hazmat potential spill fines in North Dakota and Texas remind us now more than ever that spill containment preparation is imperative. All this means that preparing for spills isn't only smart, it's necessary for Federal law compliance including the United States Environmental Protection Agency (EPA) 40 CFR., as well as The Occupational Safety and Health Administration (OSHA) 29 CFR. Does your facility have more than 42,000 gallons of underground storage? Or more than 1,320 gallons of above-ground storage? If so, regulations state you must have a Spill Prevention, Control, and Countermeasures (SPCC) plan. And even if your numbers aren't quite that high, it's still clearly smart to have a plan in case of a spill. Containment platform units are an essential tool to have on hand to provide added protection against spills and help reduce the necessity of performing spill cleanup and containment procedures. 
For many hazardous materials, even a small leak or drip can pose a serious threat to employees health and safety - and they're not always easy to notice and catch in time. Spill containment platform units form a key line of defense against undetected leaks and spills and allow your workers to handle any spill  with confidence. A spill containment platform unit is able to withstand heavy loads, quickly contain liquids before they begin to spread, and protect workers from harmful substances such as toxic chemicals. By investing in a spill containment platform unit you can protect your workers from the dangers of hazardous liquids.
Killarney Metals Spill Containment Platform Units are easy to move and store in a standard warehouse setup. Striking a balance of safety and convenience is a challenge for all kinds of businesses - so when you can find that highly sought after combination, make sure to use it! Our spill containment platform units are intentionally designed for ease of moving if desired - throughout your facility. This product collects dangerous spills or leaks where it is placed and makes cleanup relatively simple. To save time, money, and effort while reducing risk, spill containment platform units should be a go-to solution.
Spill containment platform units are a long-lasting investment. Killarney Metals spill containment platform units are made from durable materials that will hold up to long-term use. The tough, rugged construction that makes them a great investment in the safety and financial security of your business do double-duty by also easing concerns regarding chemicals or other types of liquids. When it comes to hazardous materials in particular, a spill containment platform unit may be invaluable
Now is the time to take necessary measures for a safer factory, warehouse, &/or plant. Killarney Metals Spill Containment Platform Units are a critical safety tool to protect workers, equipment, and facilities from potential accidents and damage. Our exclusively Made in the USA spill containment platforms include a durable galvanized steel drip pan with a (removable for cleaning!) fiberglass reinforced grating insert to elevate workers and/or equipment inside the pan. The heavy gauge galvanized steel material used on the spill containment platform stands up to the abuse of industrial environments and resists corrosion. The FRP grating used on the platform is colored safety yellow for high visibility, resists corrosion and will not crack under pressure. You've come to count on us for innovative solutions to keep your home and business safe and we are more dedicated than ever to your needs.Visit KillarneyMetals.com or call toll-free (877) 801-7417 8:30 AM - 5 PM EST, Monday through Friday for assistance. Stay safe!